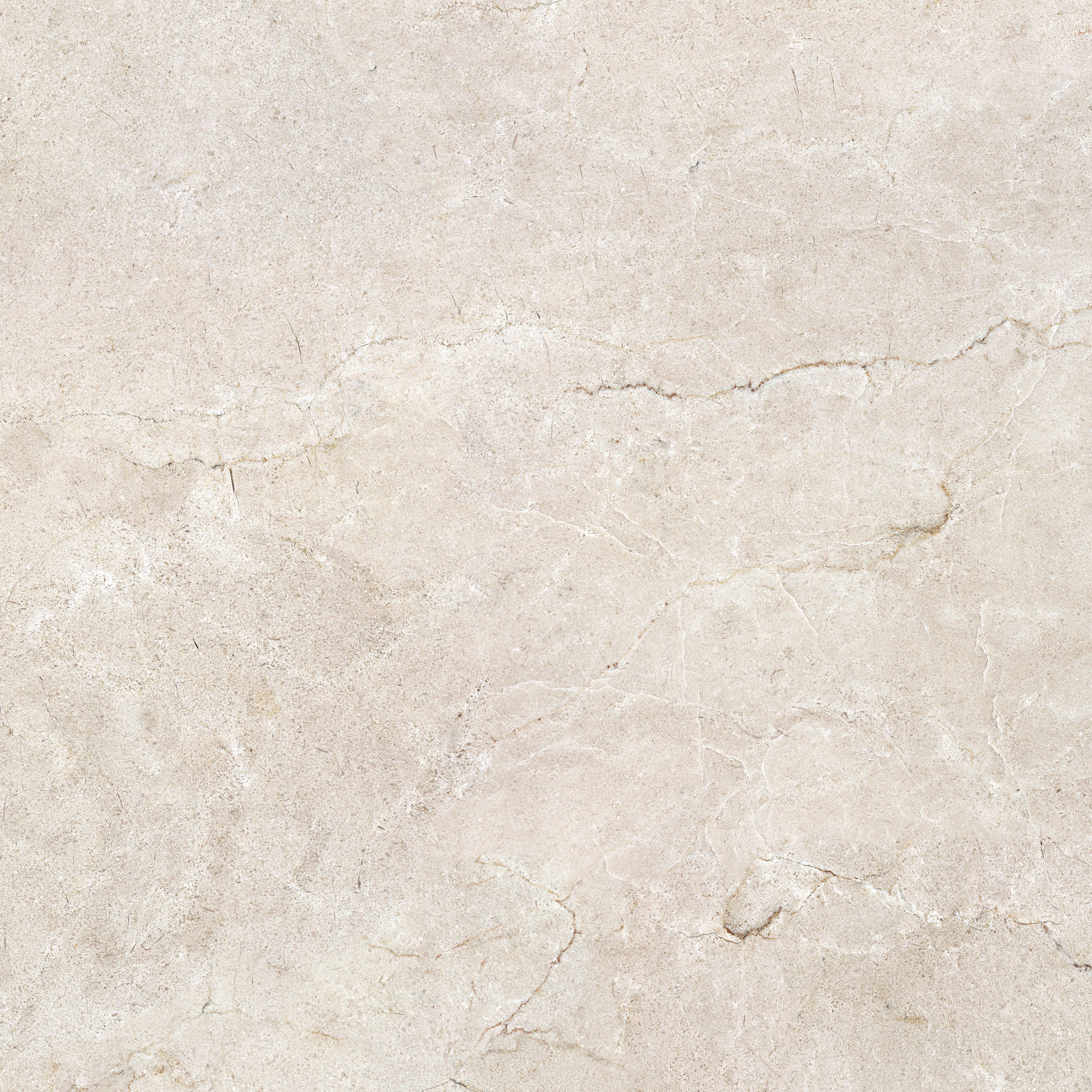 We promise to be transparent in all aspects of our business - from our ingredients and suppliers, to our sustainability initiatives and the way that we conduct business.
We promise to be transparent in all aspects of our business - from our ingredients and suppliers, to our sustainability initiatives and the way that we conduct business.
We believe that in order to create an industry where there is honesty and accountability, there must be transparency. We hope that through this 'Transparency' section, we can support you with all the information you need to feel educated and empowered. If you have any further questions, please don't hesitate to reach out to us at hello@emmalewisham.com.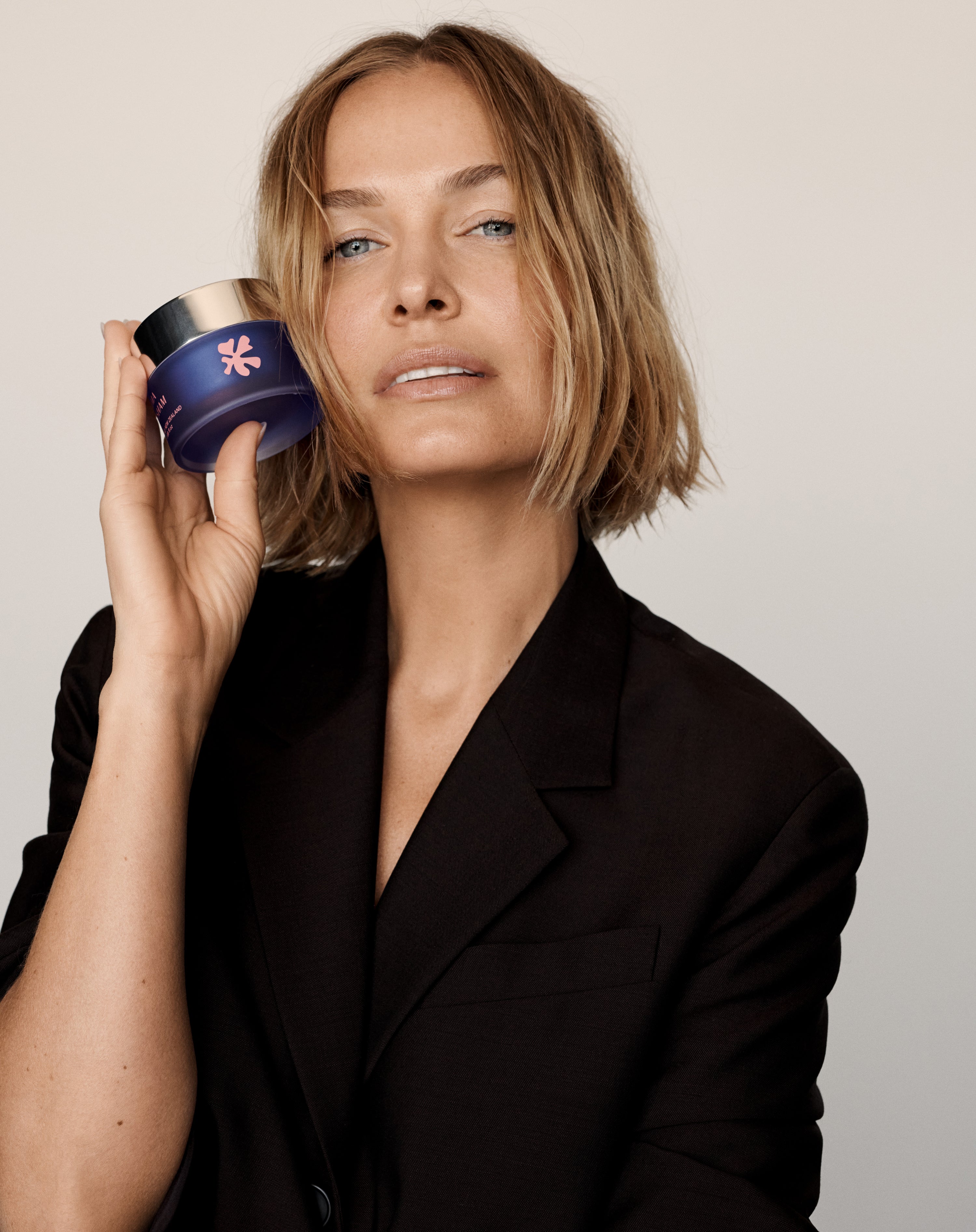 Did you know that women use an average of 12 cosmetic products daily, exposing themselves to around 168 different ingredients? We want to ensure that all of these ingredients are safe for your skin.
Did you know that women use an average of 12 cosmetic products daily, exposing themselves to around 168 different ingredients? We want to ensure that all of these ingredients are safe for your skin.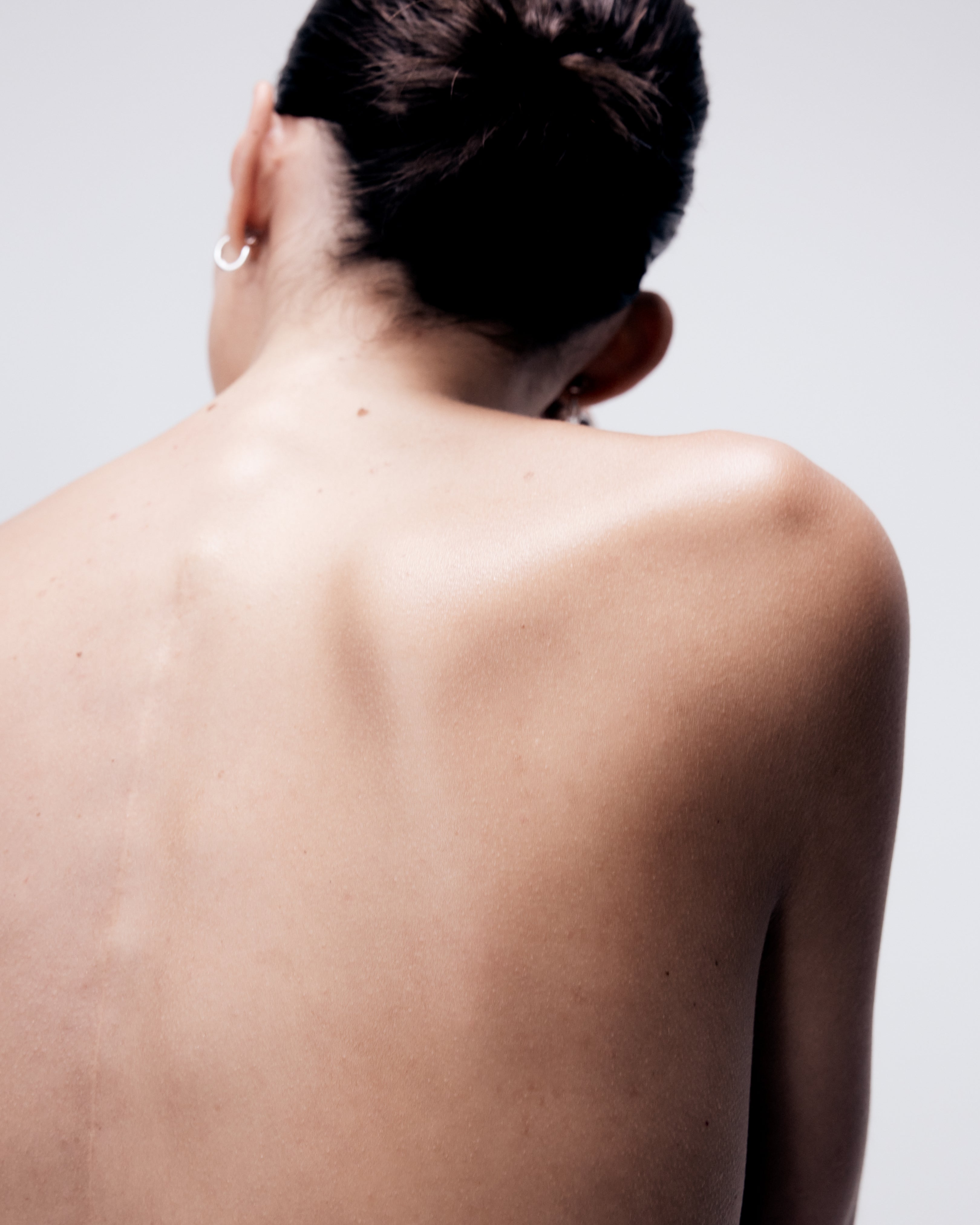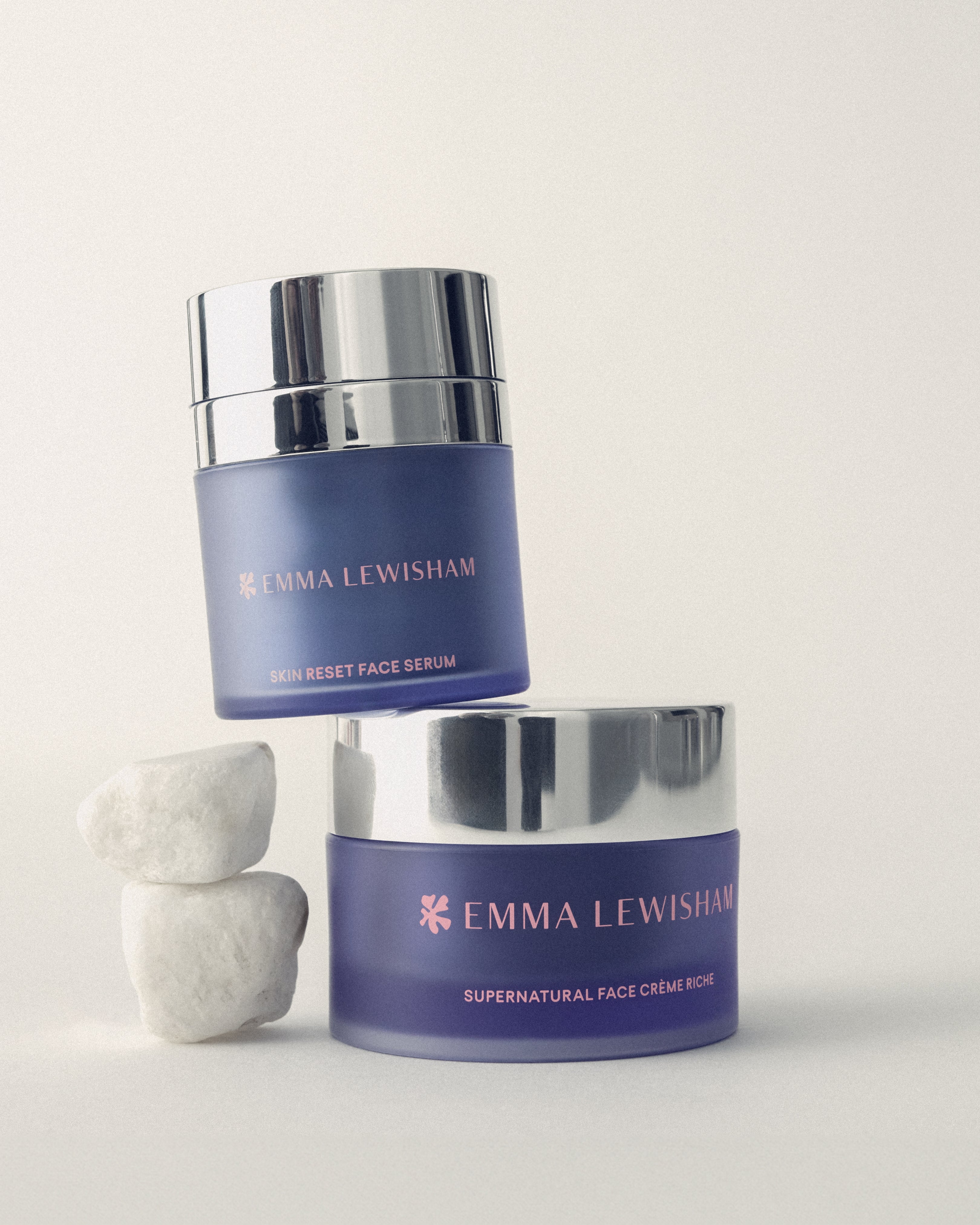 Sustainability Strategy
We are in business to set a new benchmark in beauty, creating a positive impact on your skin, your wellbeing and your planet. Our sustainability strategy details the goals and targets we aim to achieve by the end of 2022. These goals align with the United Nations Sustainable Development Goals and address the six drivers of our supply chain - raw materials, suppliers, manufacturing, distribution, retail outlets and customers.
Download our sustainability strategy
Beauty Regulation Change
We believe in a safer, more regulated and transparent beauty industry. Through our commitment to setting a new benchmark in beauty we are actively campaigning for beauty regulation changes that reflect the best international practices, latest scientific research and ensure the safety of all ingredients used.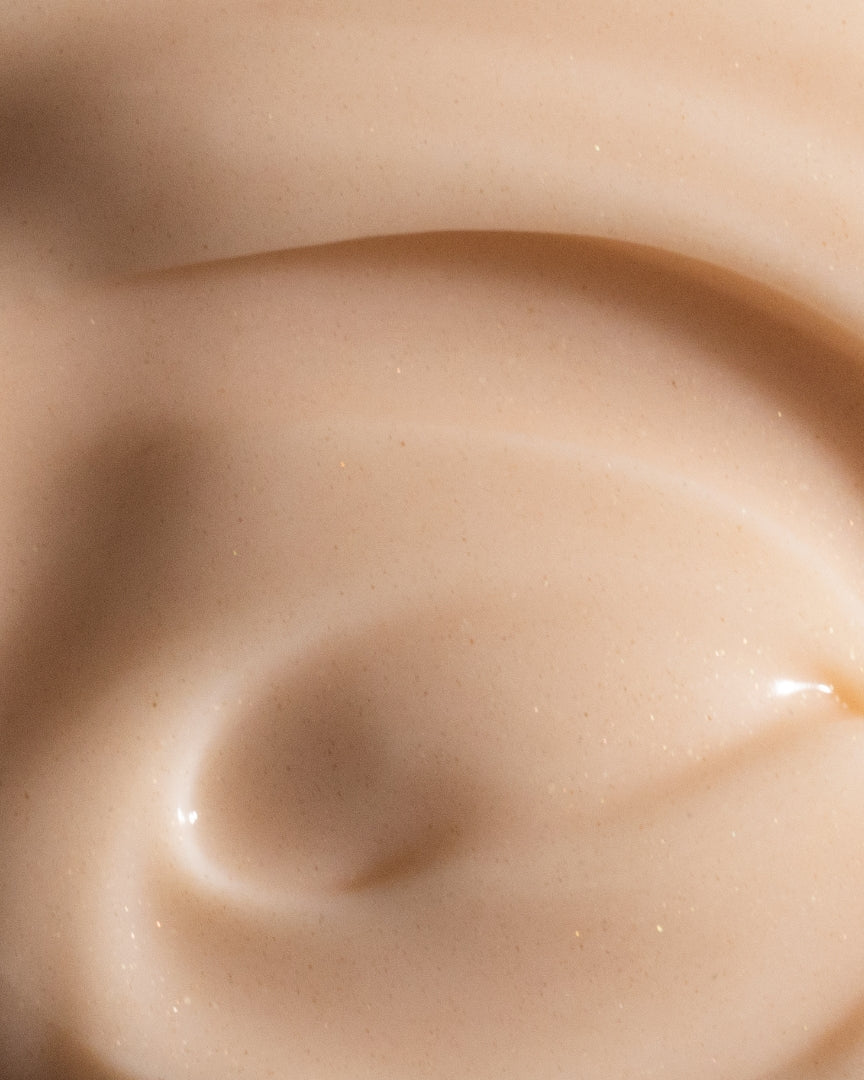 As one of the least regulated industries in New Zealand, we are actively campaigning for beauty regulation changes to reflect the best international practices and the latest scientific research.
In an open letter to the Environmental Protection Authority in July 2020, we asked them to update their list of banned ingredients - specifically to ban 25 ingredients (of over 272) that are currently unregulated within New Zealand despite being banned in the European Union and many of which are also listed in EWG's unacceptable ingredient list in personal care products and in California's cosmetics law reform banning highly toxic chemicals.
We believe in fighting for what is right, not what is easy. We will continue to champion change both in New Zealand and internationally, in order to set new benchmarks in beauty.
Read our open letter.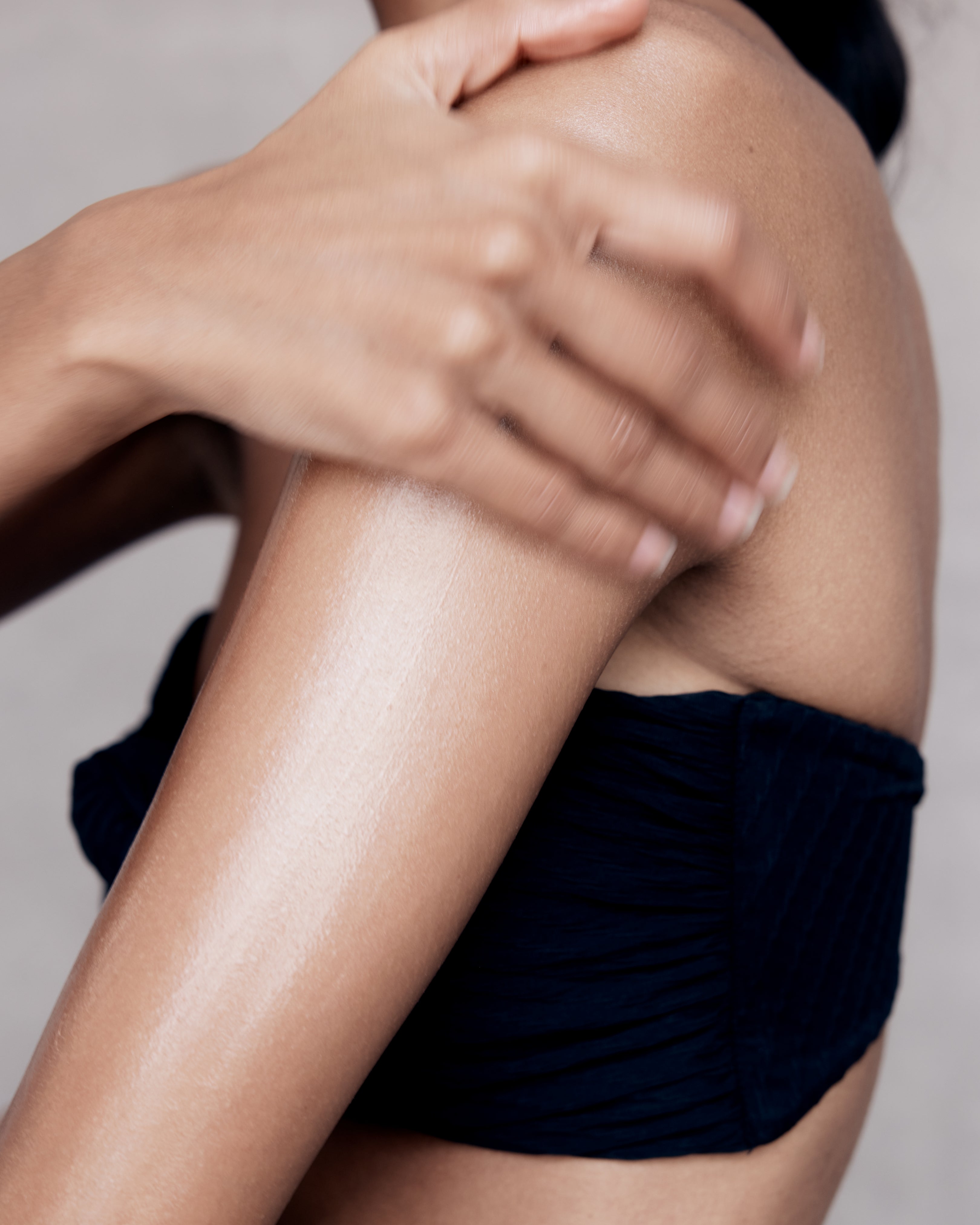 Animal Welfare -
PETA Certified
We have a zero tolerance policy for animal testing, including on any singular ingredient that make up our formulas - not just on the finished product. All Emma Lewisham products are PETA certified Animal Testing Free and Cruelty Free.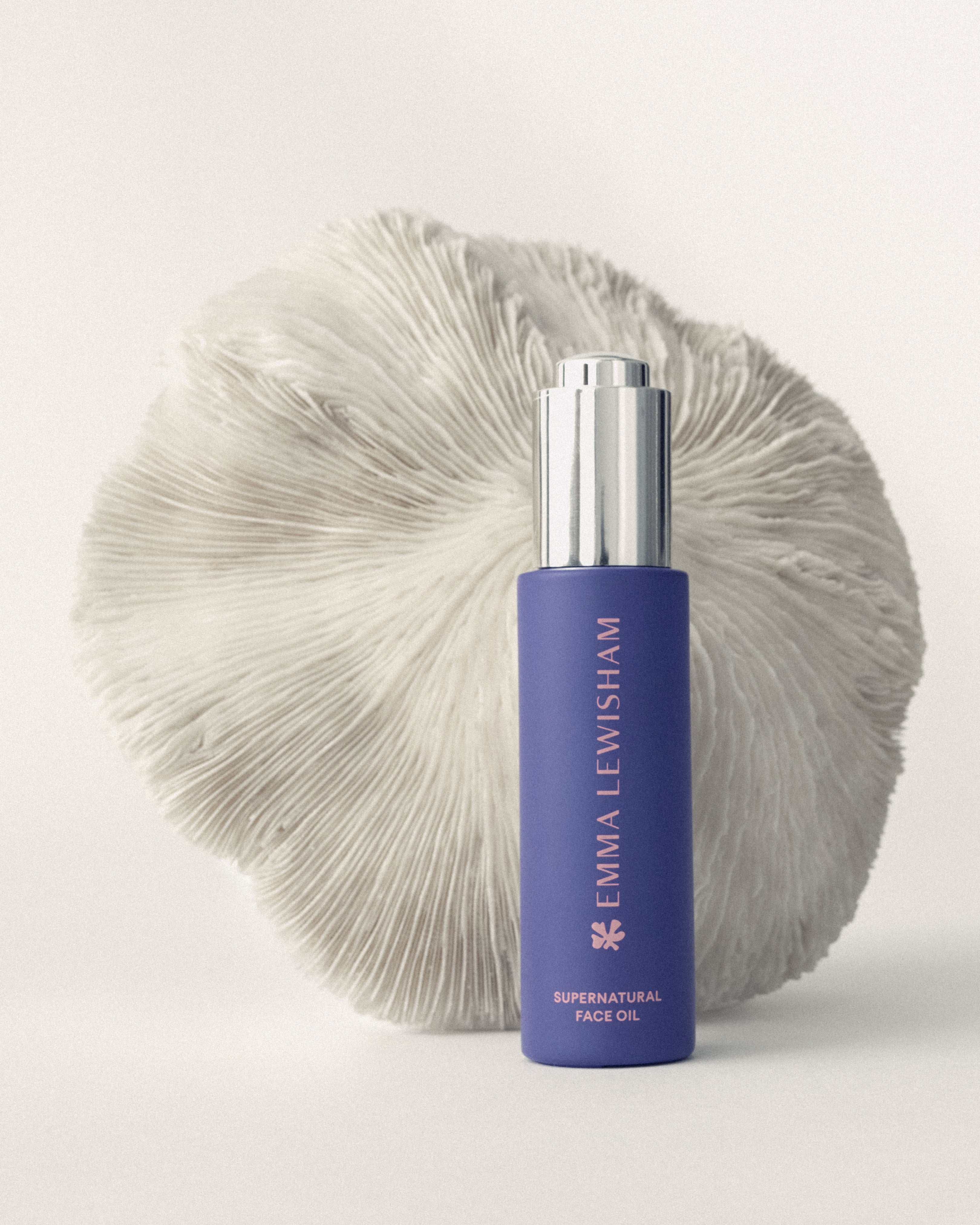 We review every ingredient in our products, to ensure that at no point in its development was it tested on animals. We also promise to never sell our products to retailers in countries who will then independently test our products on animals prior to sale.
In addition to our zero policy tolerance on animal testing, we are constantly reviewing the ingredients that we use to ensure that their popularity and demand does not lead to habitat and animal loss through deforestation. We use small amounts of Palm Extracts in our products however strictly use only certified Roundtable on Sustainable Palm Oil (RSPO) which assures that the standard of palm oil production is sustainable. Alongside this we actively support 'The Orangutan Project' who campaign against the unsustainable production of palm oil and provide safety for this critically endangered species through wildlife protection and conservation programmes. You can read about our decision to include palm extracts in our 'Palm Extracts' here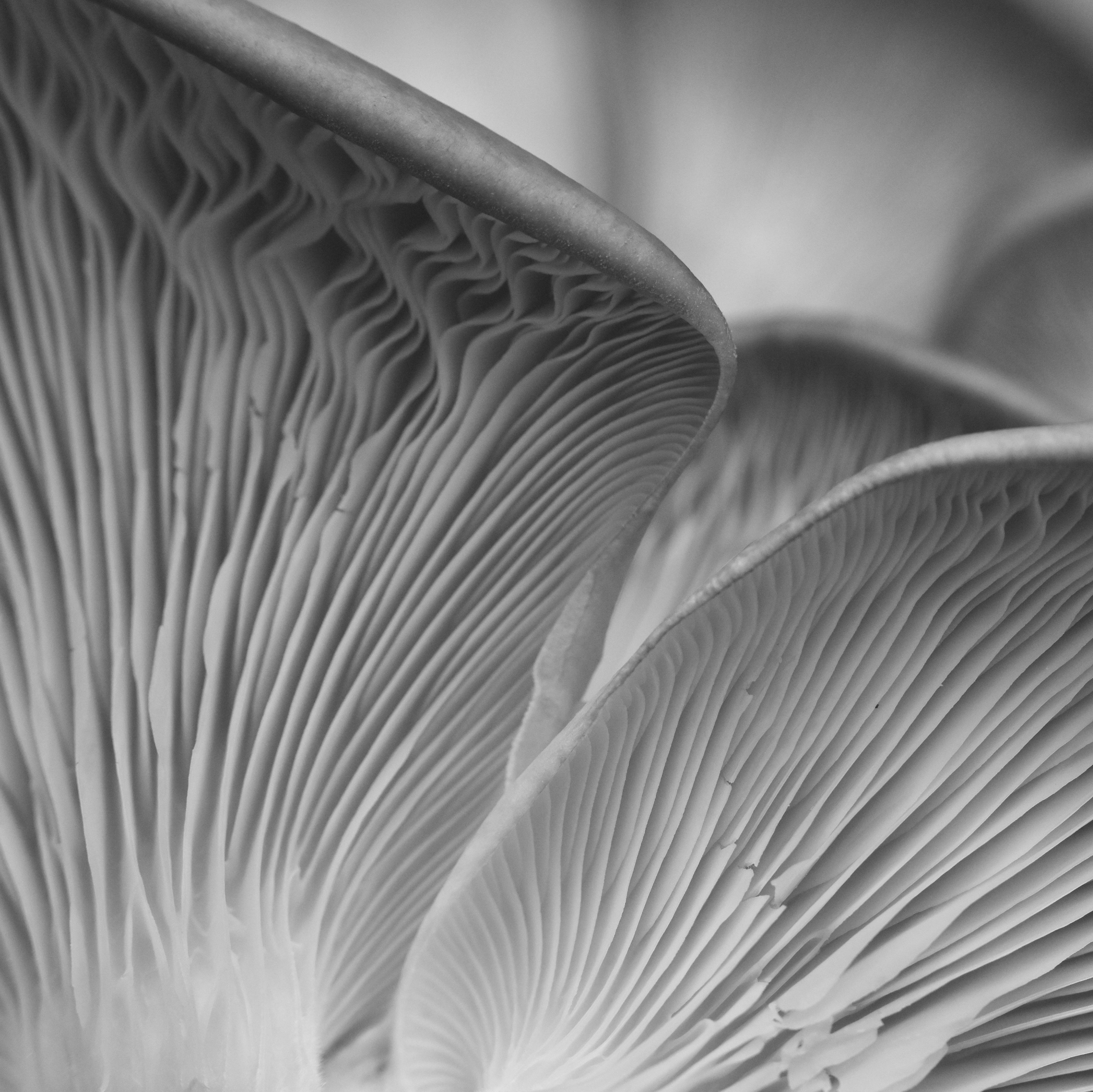 Are our products
vegan?
Are our products vegan?
All of our products are vegan, apart from our Skin Shield sunscreen which have a very small amount of beeswax. The beeswax we use is from New Zealand and our bees are not killed, harmed or disturbed in the process of taking this wax. Through the season, the honey boxes are added and removed however where the bees live is untouched. When honey boxes are taken off the hives, the wax is cut open and the honey is extracted. The wax that is removed - called cappings wax – is technically a waste product of extracting the honey, and this is what we use in our formulations. Our beekeepers practice bee-centric beekeeping, which is a philosophy that puts the needs of the bees first, closely monitoring the colonies' health and harvesting honey only when they judge that the bees have excess, forgoing harvests if the bees do not have enough honey to share. Our bees live away from city pollution, pesticides, insecticides, herbicides or fungicides.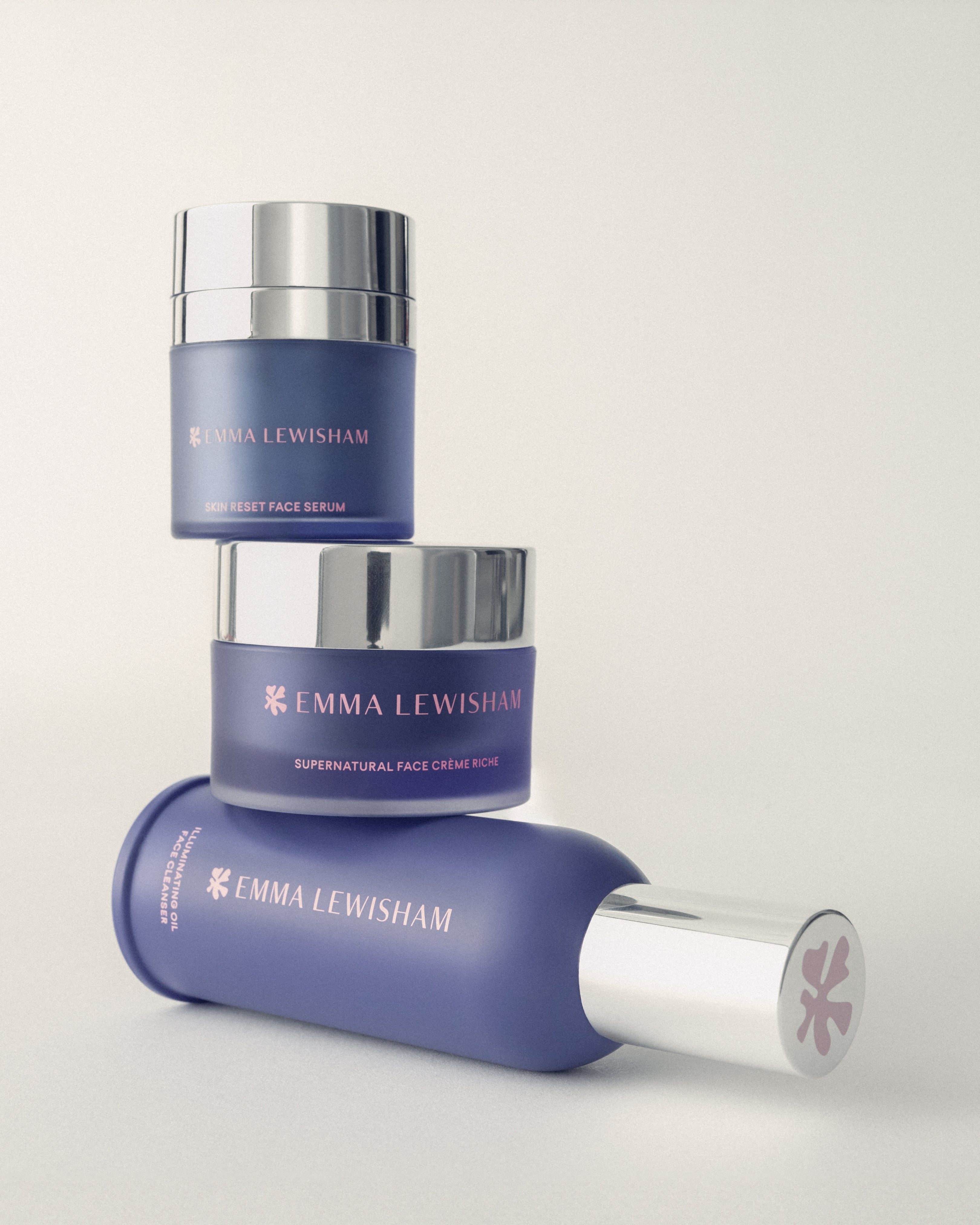 MADE IN
NEW ZEALAND
Proudly New Zealand owned and operated, our formulations are created in our laboratory just 10 minutes drive from our Auckland head office.
This allows Emma to be intimately involved with our scientists each step of the way, from research and development to manufacturing and final sign off on each batch produced.


Our laboratory produces our products using primarily renewable energy has strict waste management and water recycling processes, and treats everyone who works for them with fairness and respect, including paying everyone at least a living wage. They also hold an organic manufacturer's certification from BioGro, meaning they are certified to manufacture NATRUE certified natural and BioGro certified organic products, meeting internationally recognised standards.
One of our biggest challenges about being located in New Zealand is how far we must transport our ingredients, in order to get them to our laboratory. Freight emissions are the biggest contributor to our carbon footprint for producing our products, which is why we are passionate about being certified Climate Positive.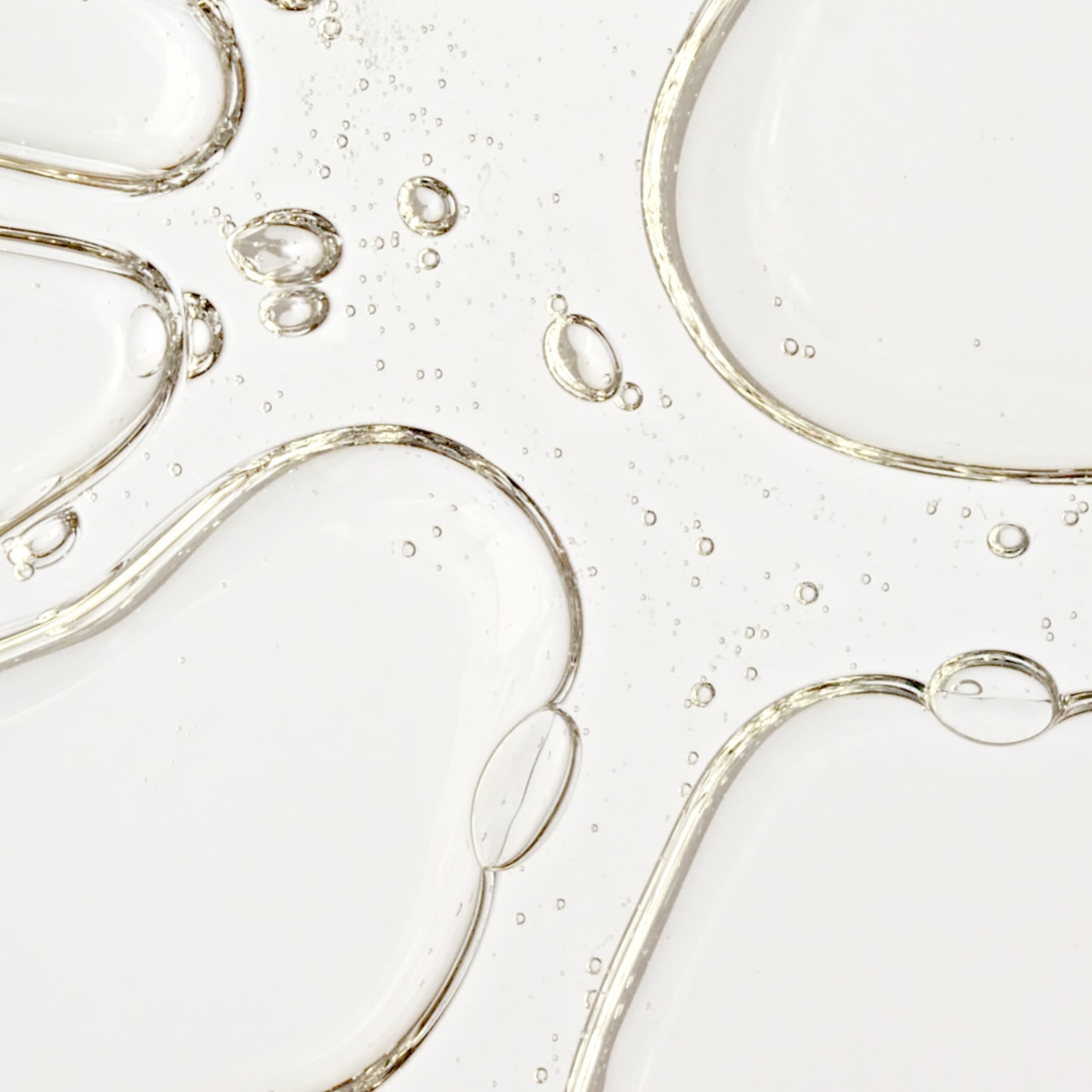 "I love working with Emma and her team. It's a very collaborative approach and together we push each other to achieve what hasn't been achieved in natural skincare. Emma Lewisham products use the most luxurious and premium ingredients available and deliver efficacious results. There's no compromise and the work Emma does to review her full supply chain is truly such a significant amount of work and a huge undertaking. We are very proud of what we have created" - Judy, Scientist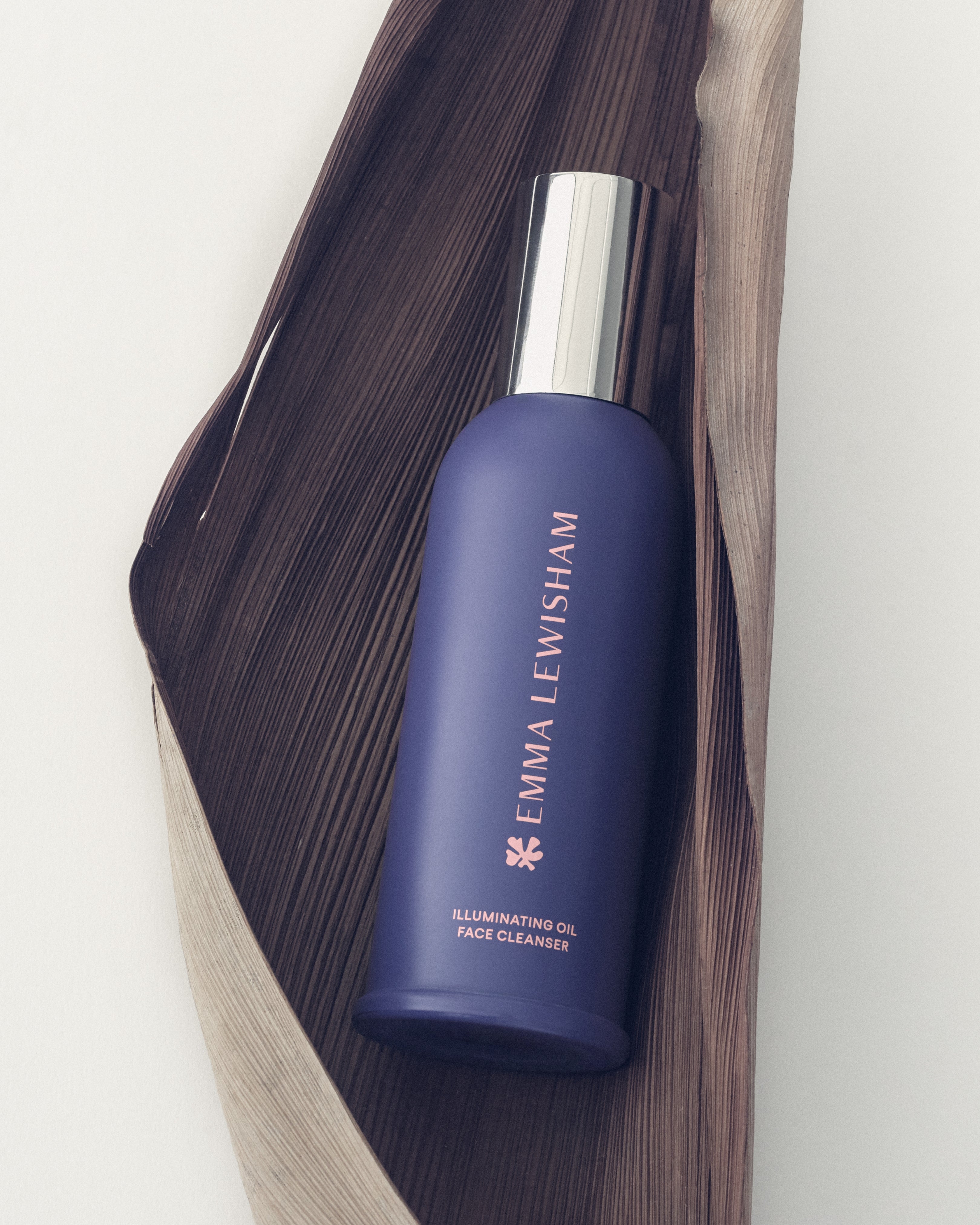 SUSTAINABLE
PACKAGING
We are committed to using packaging that can be either reused, recycled or composted. Our formulations are held in vessels that can be both refilled and recycled, and our secondary packaging is printed on biodegradable PEFC certified paper.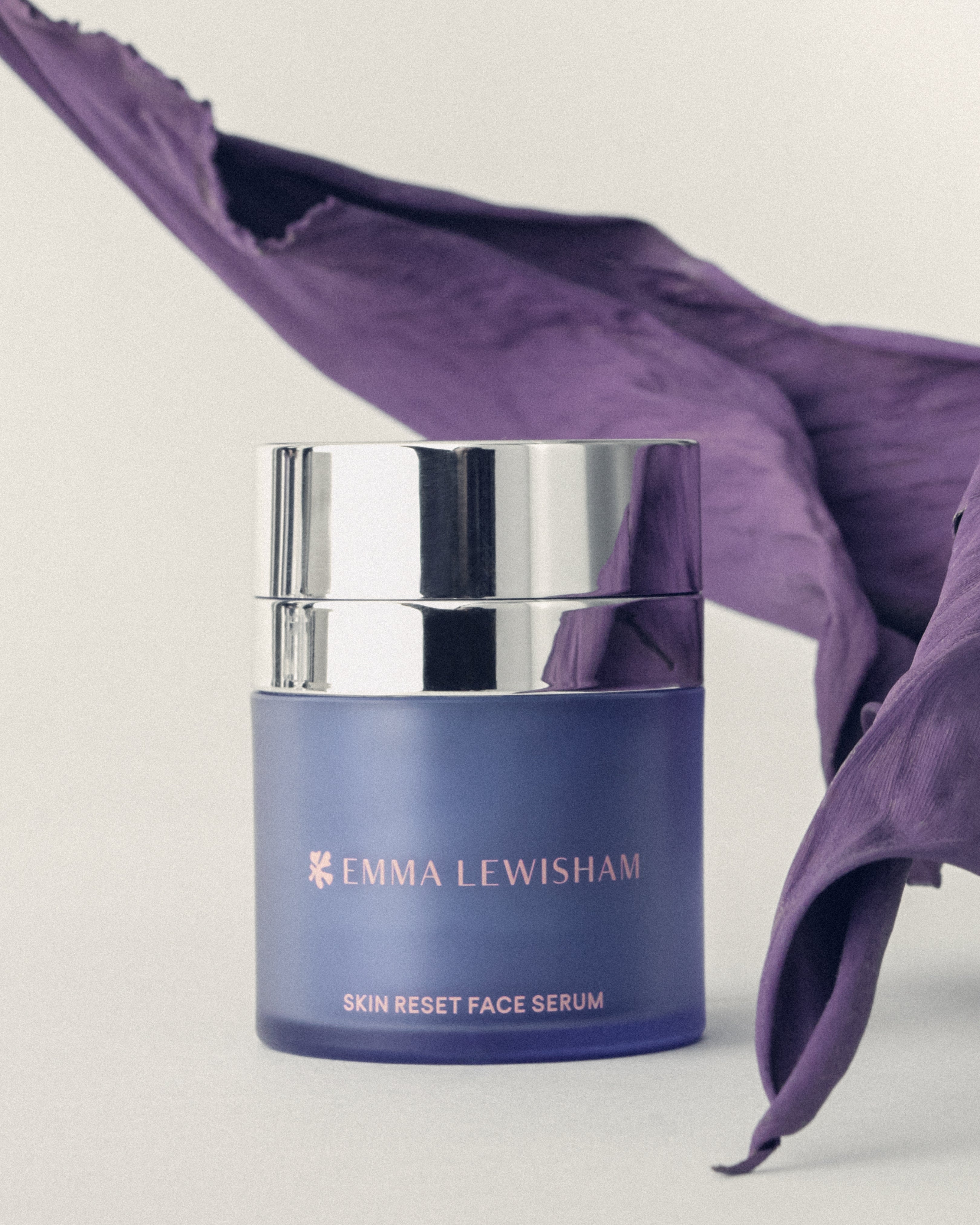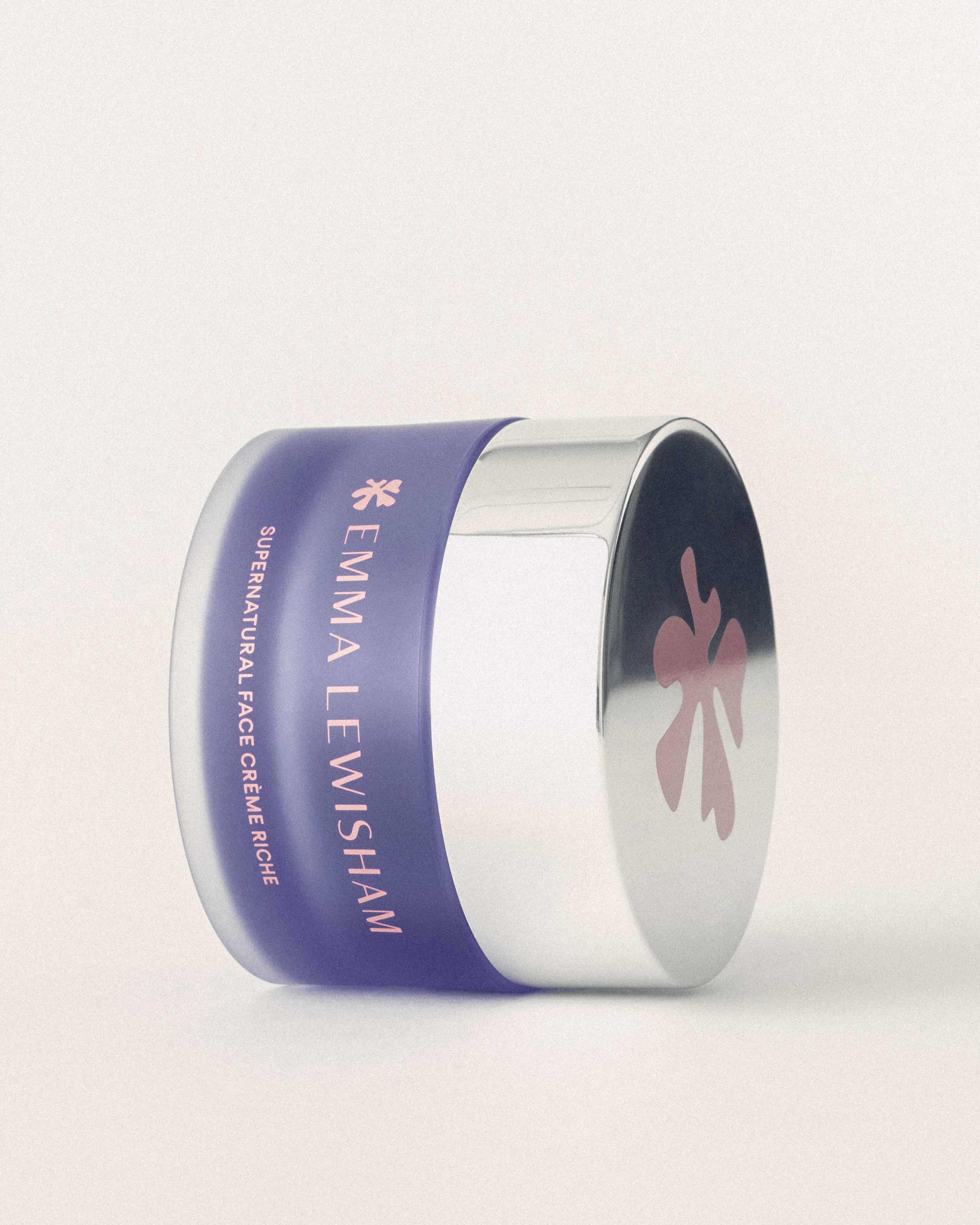 Our packaging suppliers
Our primary packaging (vessels)
---
Our primary packaging company is based in Auckland, New Zealand – however the factories where they produce most of our packaging are based in China and Taiwan as we currently do not have the facilities in New Zealand to make most beauty packaging. Together, we were able to deliver a world first 100% post consumer recycled (PCR) plastic tube in 2019. We have since come up against the challenge that these tubes are unable to be refilled, so have worked to replace these with refillable jar packaging.
The Chinese and Taiwanese factories are both ISO 14001:2015 (environmental management) and ISO 9001:2015 (quality management) certified, and strictly adhere to all conditions of employment as set out by Chinese and Taiwanese Labour Standard Laws.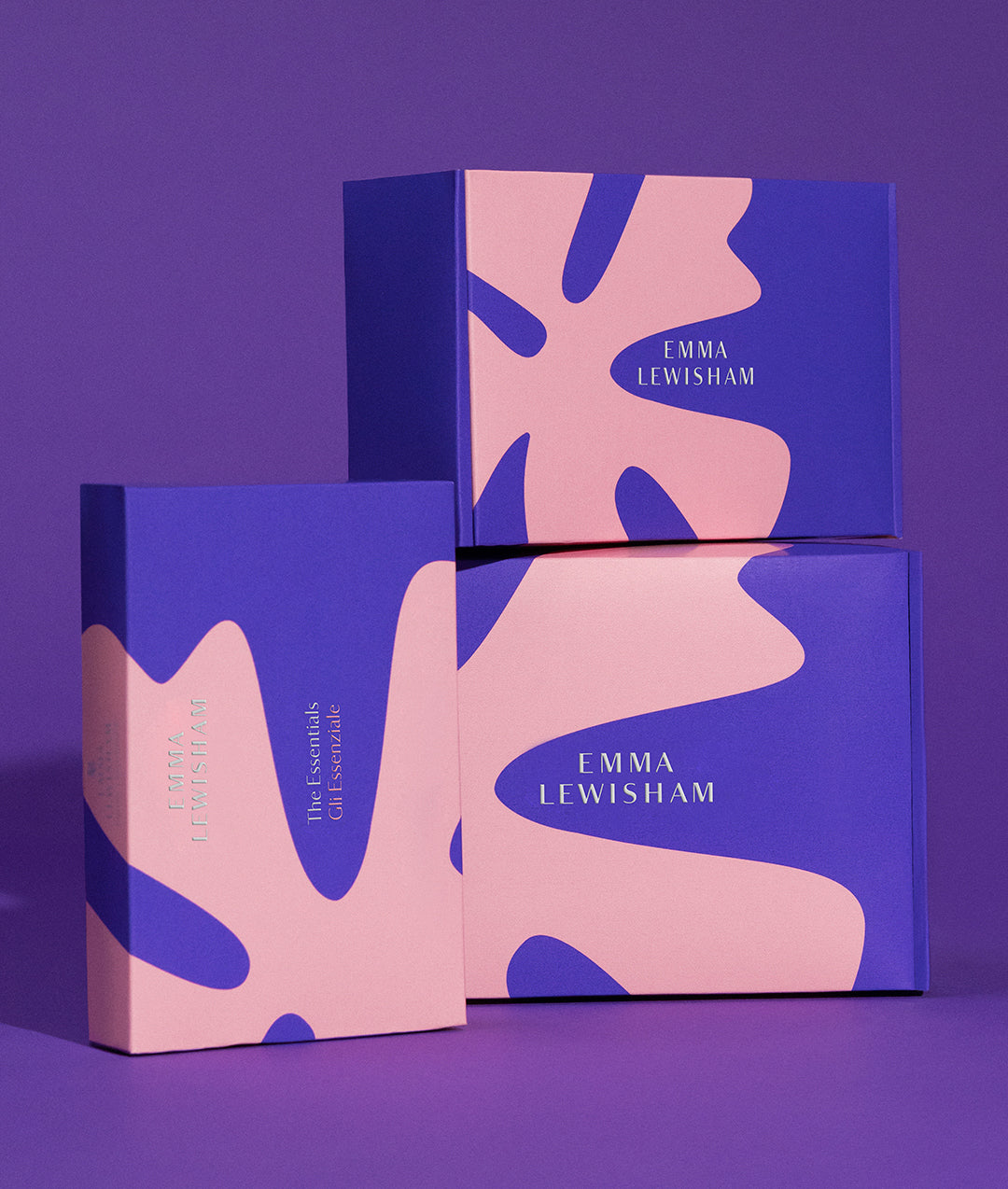 Our secondary packaging (boxes)
---
Our supplier of product boxes is based in New Zealand. They are an accredited 'Programme for the Endorsement of Forest Certification' (PEFC) supplier. PEFC is a leading global alliance of national forest certification systems that are dedicated to promoting sustainable forest management through independent third-party certification. Printed using oil free, vegetable based inks with water based coatings, our boxes will biodegrade leaving no nasty chemicals. They also have an Integrated Management System (IMS) that covers Quality, Health and Safety and Environmental management.
Supply Chain
Transparency
+ Ingredients
We promise to be transparent in all aspects of our business - from supplier to shelf. When it comes to our ingredients, we disclose each and every one, proudly having 100% traceability back to where they are grown - we call this farm to face.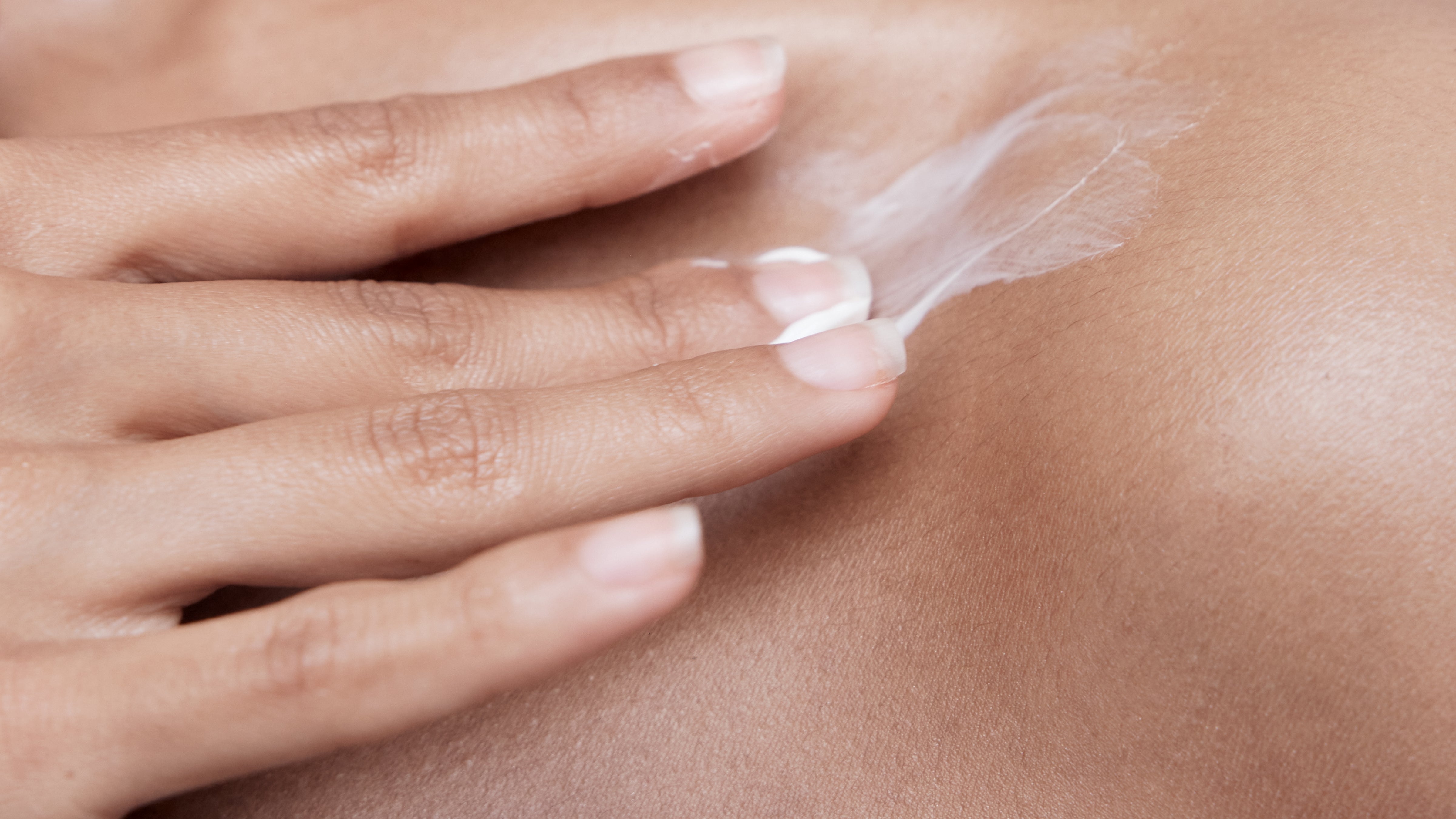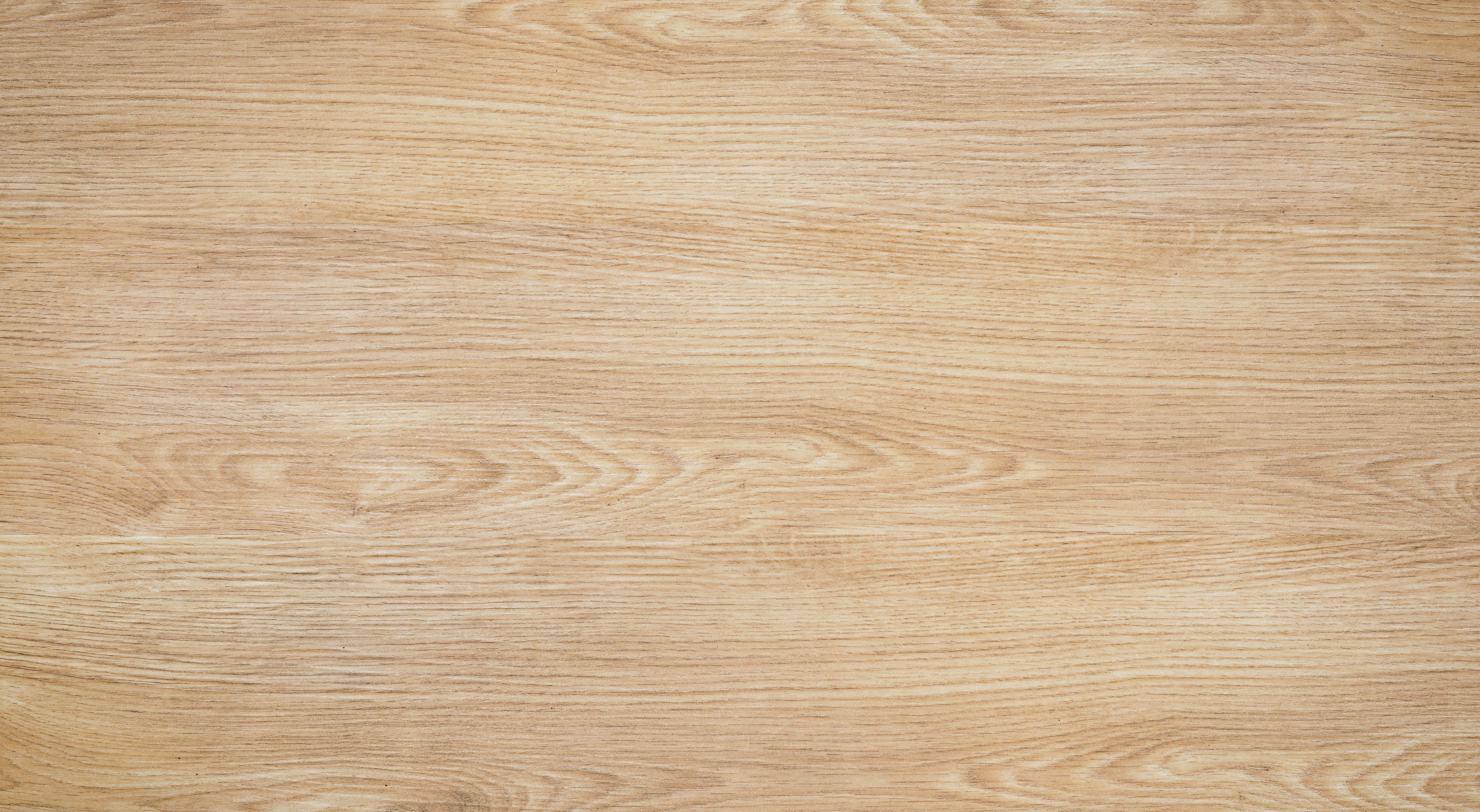 We are committed to understanding how people and the planet are treated in all processes of producing the ingredients that we use. We will never turn a blind eye and will always take ownership for every decision made within our supply chain. We are currently working through reviewing each farm's labour and environmental practices.
We prioritise using organic extracts and we review the documentation and science behind every single ingredient to ensure they truly are the most high performing, proven ingredients available. We only use 100% natural ingredients in our Emma Lewisham products.
The definition of natural by NATRUE, an International Natural and Organic Cosmetics Association, who certify natural and organic cosmetics worldwide, define 'natural' by classifying it in 3 ways:
Natural ingredients
are those to which only physical processes or fermentation have been applied.
Derived natural ingredients
are the result of chemical processes of natural ingredients.
Nature-identical ingredients
can be either pigments, minerals or preservatives. They are reproduced in the laboratory but exist in nature.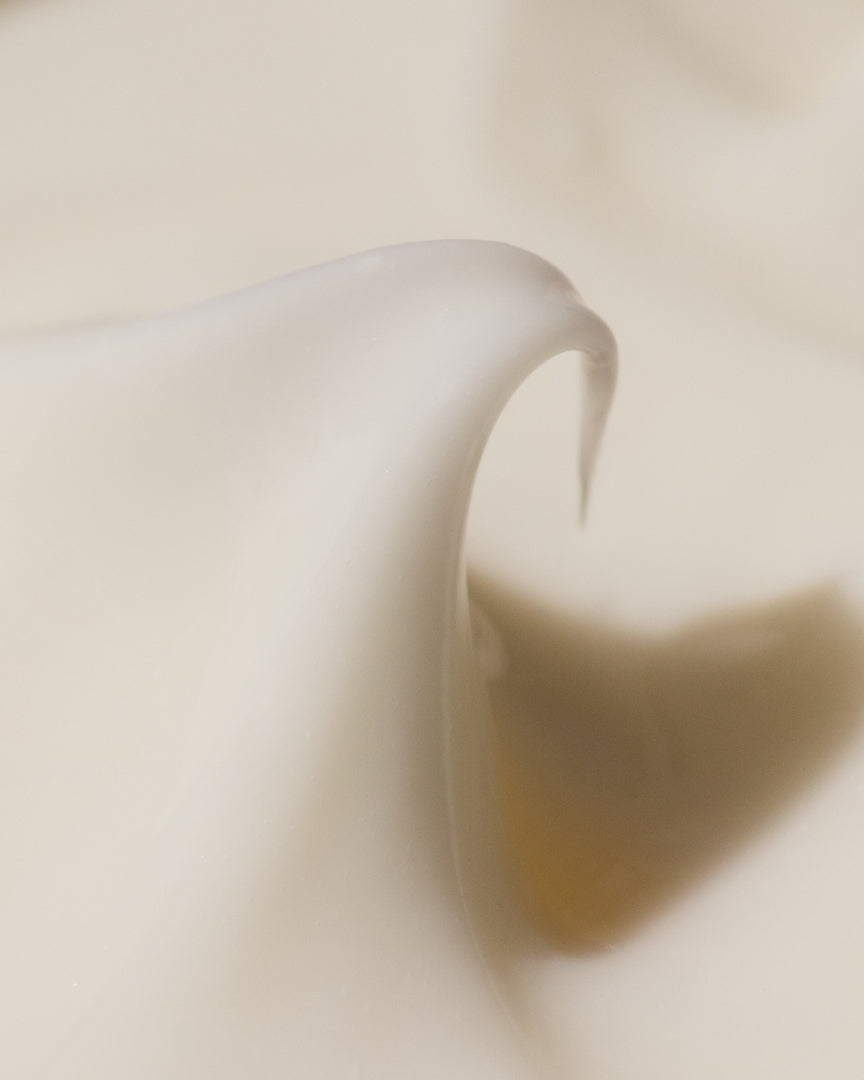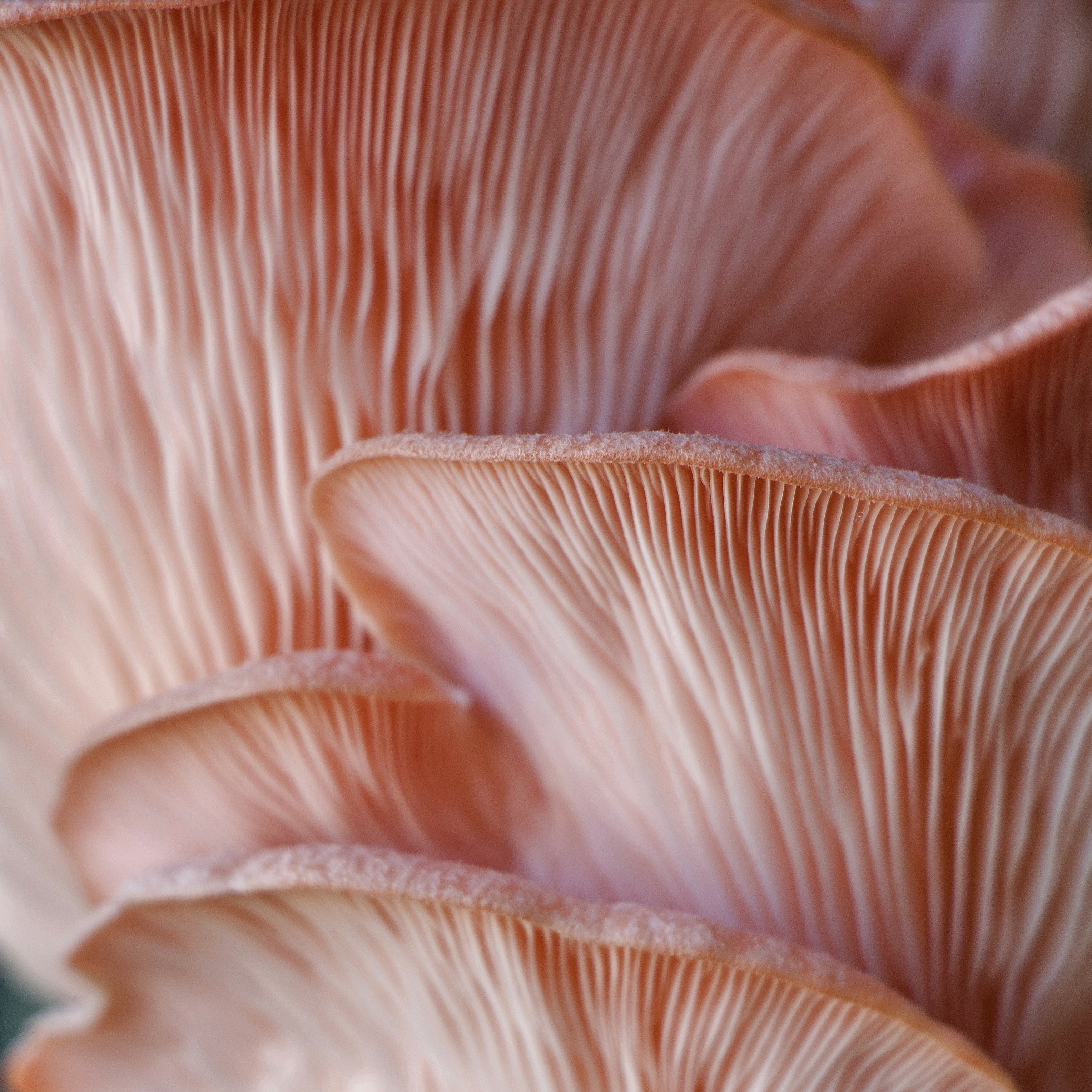 At Emma Lewisham, we use predominantly natural and naturally derived ingredients, with the exception of one natural identical ingredient (vitamin B3) in our Skin Reset serum. For our natural preservative system we use Dehydroacetic Acid (and) Benzyl Alcohol which are NATRUE certified preservatives for natural and organic cosmetics as well as Soil Association approved and ECOCERT & COSMOS compliant. Dehydroacetic acid is found in the flowers of the solandra species and Benzyl alcohol is a constituent found in many pure essential oils, as well as in fruits and teas.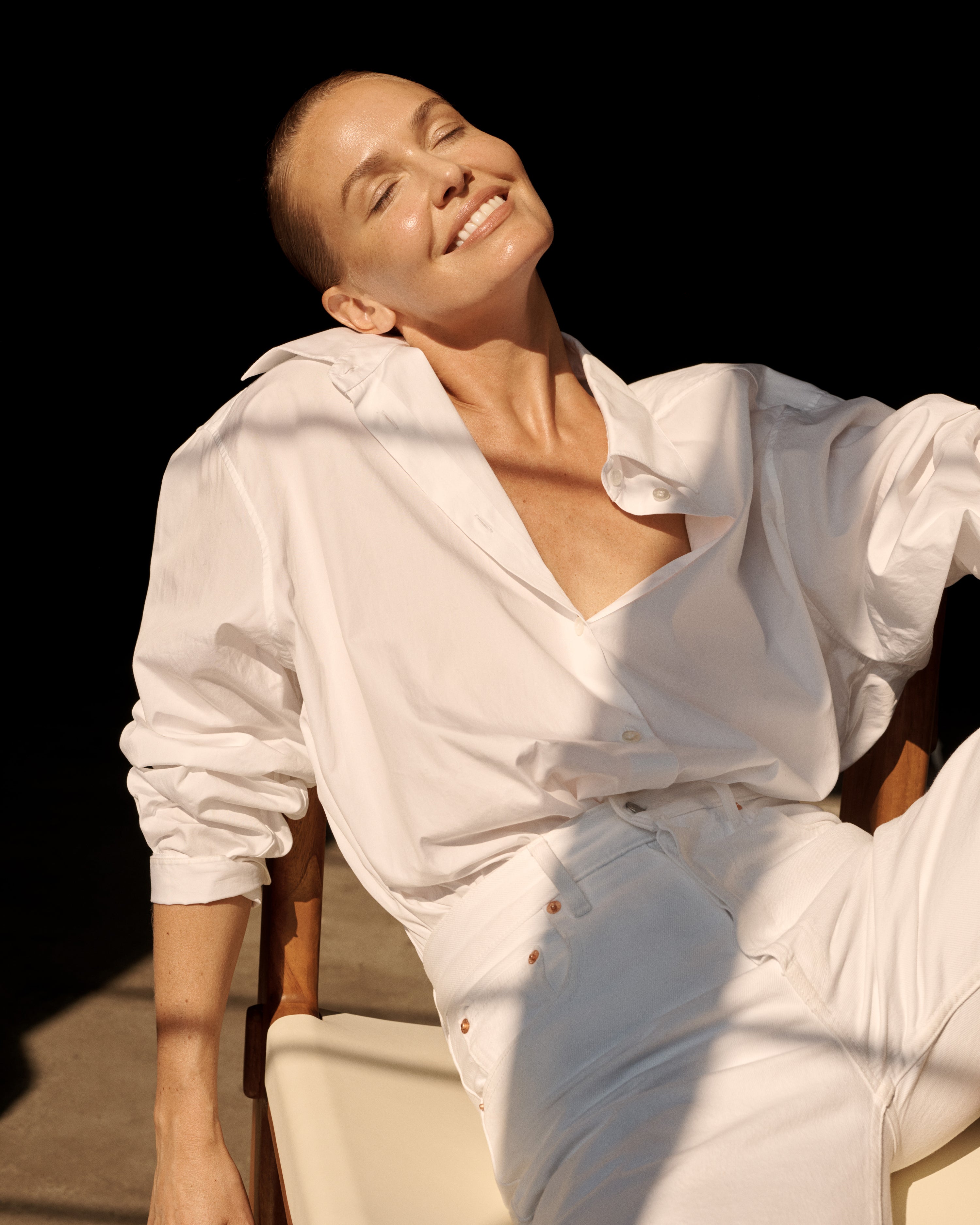 All Emma Lewisham
products are free from:
Parabens & Phenoxyethanol
---
Parabens are preservatives used in cosmetics. We do not use any parabens or synthetic preservatives in our skin care products. Though nature-identical, the preservative phenoxyethanol is associated with a growing number of concerns around skin allergies and health issues so we choose not to use this in any of our products.
Sodium-Laurel-Sulfate (SLS)
---
These substances provide the foaming and degreasing effect of products such as shampoo, facial cleanser and shower gel. The disadvantage is that they can easily dissolve natural skin oils. Therefore, the barrier function of the skin can be disrupted, causing irritation and drying. You will not find Sodium-Laurel-Sulfate (SLS) in any of our skin care products, instead we use natural plant-based surfactants.
Artificial Preservatives
---
Instead of synthetic preservatives, we use grain alcohol, pure plant extracts and essential oils to maintain the life of our products.
Artificial Fragrances
---
One of the key characteristics of Emma Lewisham skin care products is that we only use high-quality, natural raw materials for our fragrances.


Parabens & Phenoxyethanols
---
In skin care products, phthalates are often used as a stabiliser for synthetic perfumes. Unfortunately, companies are not obligated to mention them in the list of ingredients as perfume is considered a 'proprietary' ingredient. We do not use any phthalates in our products, opting to use only natural essential oils in our fragrances.
We are actively working towards sourcing all of our ingredients from regenerative farms in order to positively impact both the health of our soil, biodiversity and the livelihoods of our farmers and surrounding communities. You can read more about regenerative farming and it's importance under our Regenerative Agriculture section above.
View our full list of ingredients and their traceability back to source.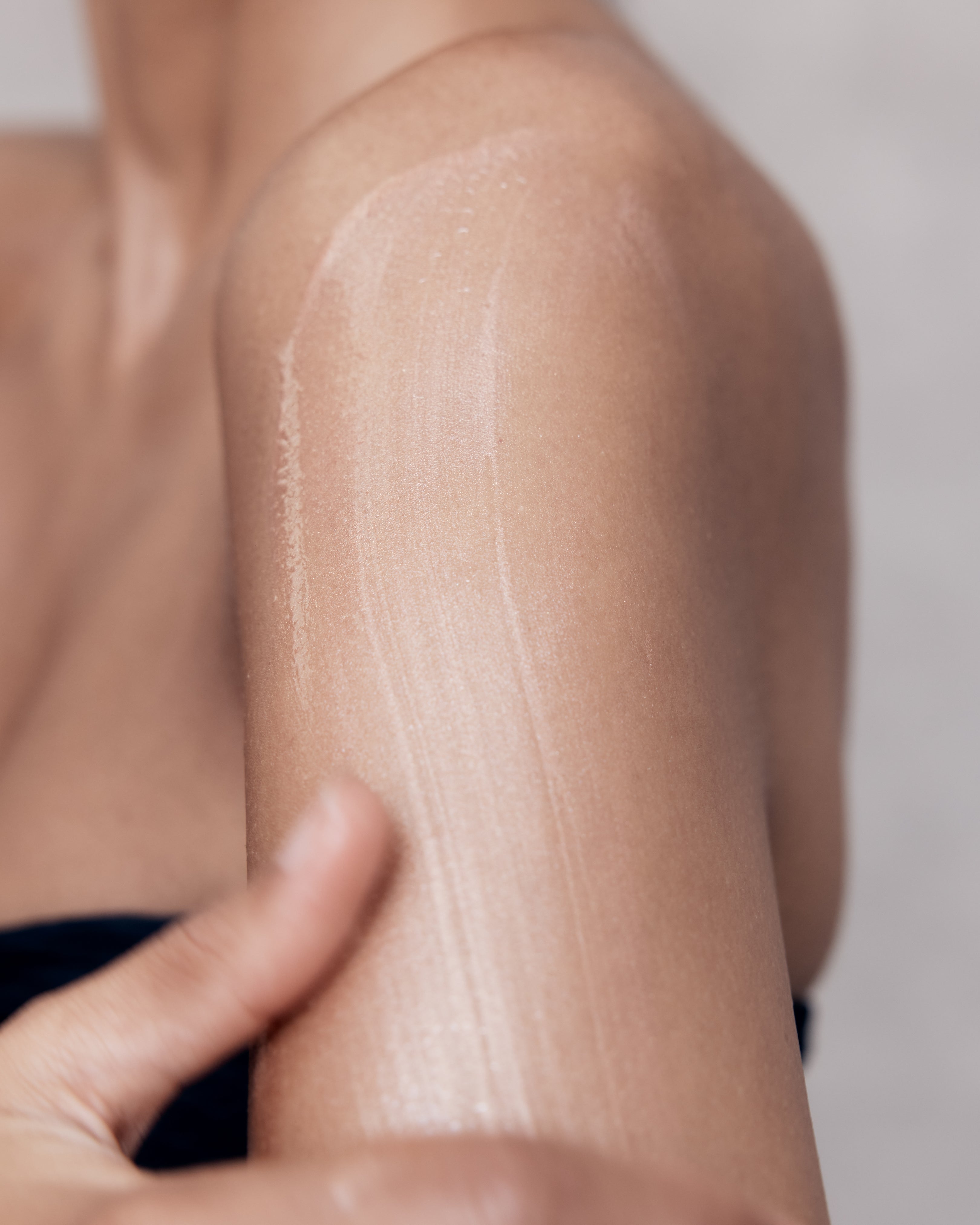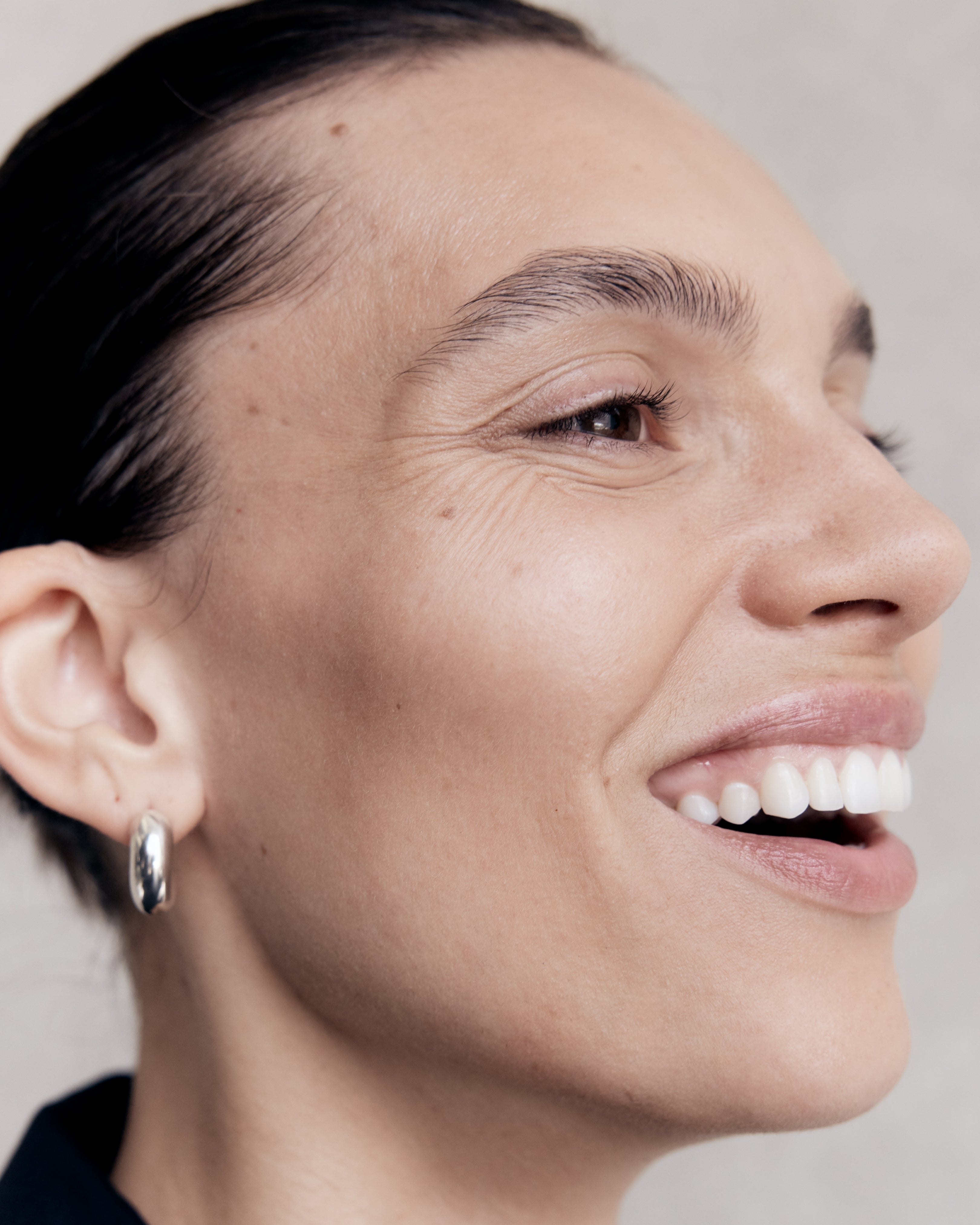 Palm Oil
We do not use palm oil in our formulations, however we do use very small amounts of palm oil extracts (palm oil derivatives). These extracts are 'Roundtable on Sustainable Palm Oil' (RSPO) certified. An organisation that assures the responsible and sustainable production of palm oil.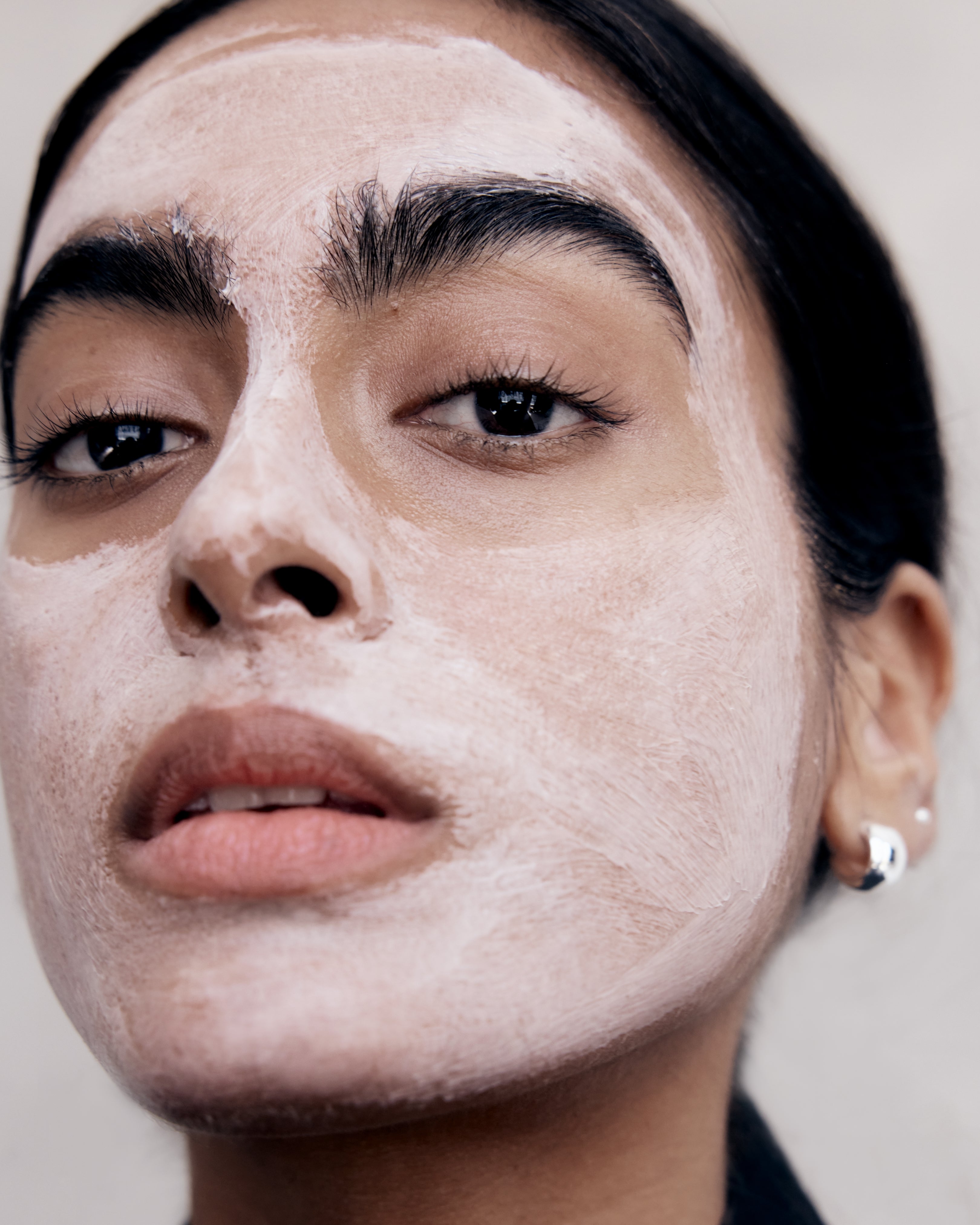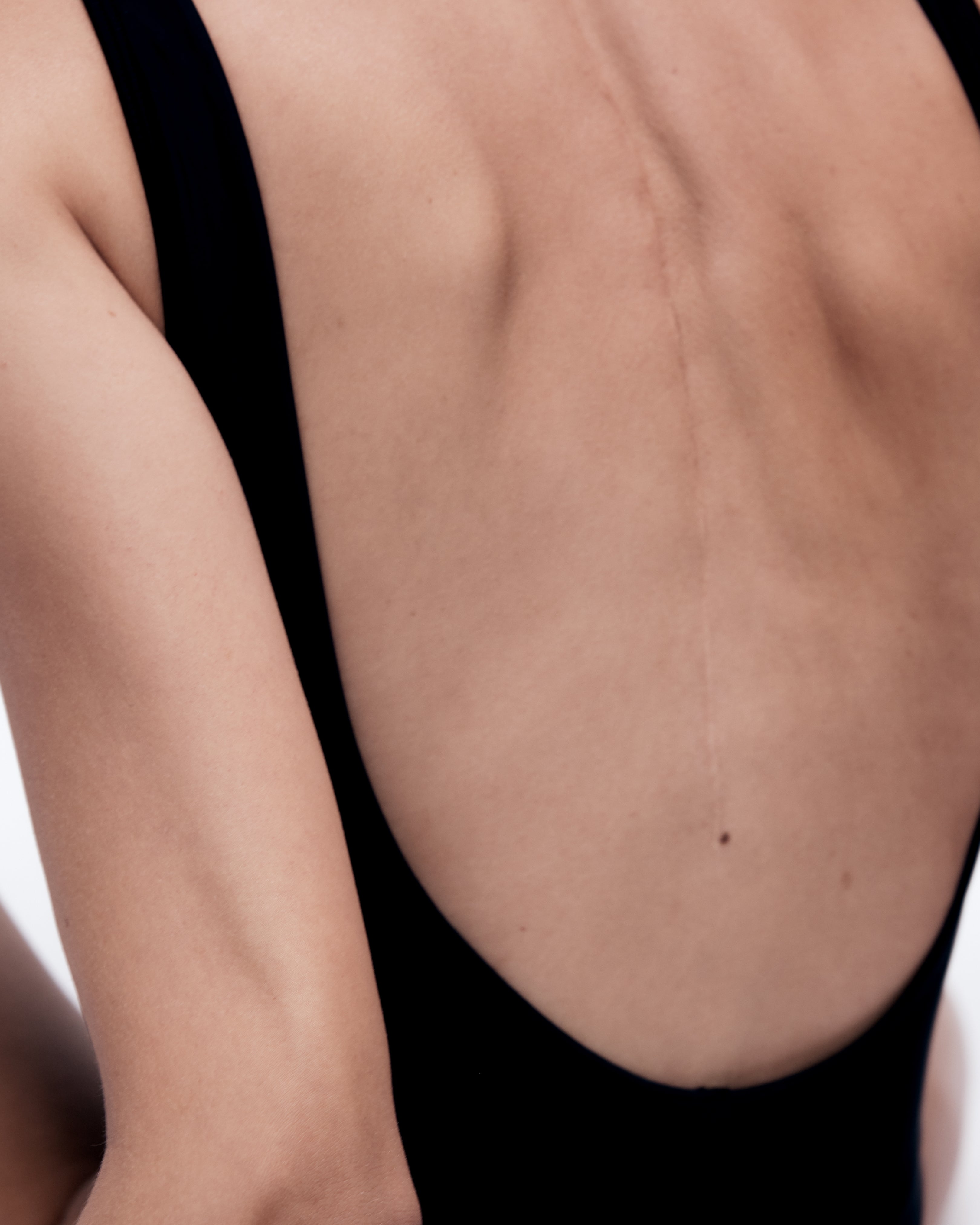 With unsustainable palm oil being one of the largest drivers of deforestation and the ethical, environmental and social implications this brings, we are profoundly aware of how critical it is that any palm oil derivatives we use be strictly RSPO certified.
The alternative to using palm oil derivatives, is to use coconut oil. However, coconut oil has its own host of environmental, ethical and social impacts, and although it is more positively perceived, currently there are no independent bodies that certify its sustainable and responsible sourcing. Without a certifying body, we cannot confidently stand behind this ingredient.
We have spent a lot of time becoming educated on the ins and outs of palm oil - speaking to environmentalists, sustainability consultants and scientists to ensure that we are making thoroughly informed decisions and can share with you why we have made them. The major consideration comes down to not which oil is used (whether this is palm, coconut or other) but how the oil has been grown and produced, and whether this can be certified as responsible. We have thoroughly explained our decisions around palm oil here.
Alongside ensuring our palm extracts are RSPO certified, we actively support, as an official green partner, The Orangutan Project - who provide safety for this critically endangered species through wildlife protection control, conservation programmes and campaigning against unsustainable palm oil production.